Caribbean Dreams With Dominica Real Estate
Search our Dominica real estate listings and find your dream home amongst the finest property for sale in Dominica
Discovering the Charm of Real Estate in Dominica Where Dreams Take Root
The moniker "Nature Isle of the Caribbean" bestowed upon Dominica goes beyond words. Testament is the island's unwavering commitment to preserving its natural treasures. Such dedication has created eco-real estate options that cater to environmentally-conscious buyers. Investors who value a harmonious blend of luxury living and sustainable values choose Dominica.
Before you make your name in the world of Dominica real estate it's important to familiarize yourself with the property ownership regulations in Dominica. Non-residents must follow a process for acquiring property. There's an opportunity to obtain Dominican citizenship through property investment.
Discover Paradise and Explore Dominica Real Estate Opportunities
Imagine waking up in paradise every day, each new day bringing a new adventure. In the tranquil embrace of Playa Bonita, life moves at a slower pace amidst swaying palm trees. Meanwhile, the captivating allure of Scott's Head's endless ocean views stretches beyond the horizon. Dominica offers a fantastic range of real estate options to satisfy diverse desires.
Dominica goes beyond residential homes, and presents to you a unique chance to invest in eco-lodges. Environmentally-sound lodgings provide calming, natural experiences, making them highly appealing to eco-conscious travelers who seek a beautiful beachfront property in Dominica.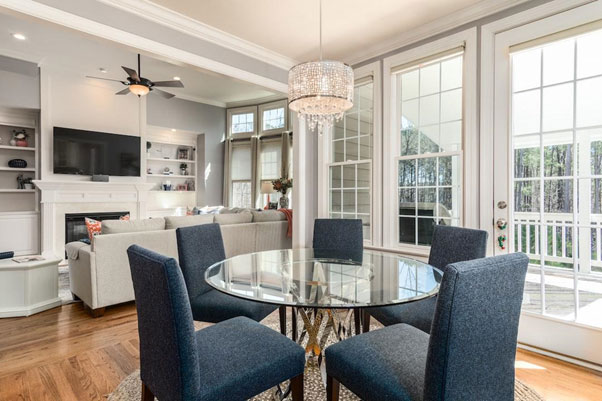 Dominica's reputation as a first-class ecotourism destination ensures a consistent flow of potential property buyers enchanted by its pristine charm. This specific group of environmentally-conscious people wants to embrace the beauty of the island and live sustainably.
Following the drop in tourism during the pandemic, Dominica's Prime Minister Dr. Roosevelt Skerrit vowed to rebuild the country as the "world's first climate-resilient nation".
Dominica may be small, but she aims to achieve big dreams by building sustainable and resilient infrastructure such as eco-friendly homes, hospitals, and schools.
Start Your Journey to Dominica Real Estate: Advice for Buyers and Investors
The government is encouraging eco-tourism and developing eco-resorts with the funds generated through the Citizenship by Investment Programme (CBI). It's wise to gain citizenship in Dominica, you have 2 options:
Donation option – donate at least $100,000 to the Economic Development Fund
Invest a minimum of $200,000 in Dominica real estate developments
To qualify for the program, you must own the property for at least 3 years. Only then will you get your passport. Should you wait 5 years, your new buyer will also qualify for Dominica citizenship by investment. Most investors take the 5-year option.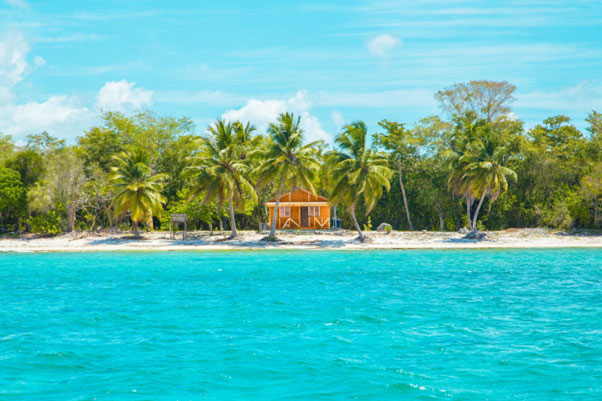 Why Buy Property in Dominica?
1. Impressive yields on renting out
The average yield of a 4-bed villa with a pool is 10% a year
Buy a property and sell it a year later, with average profits of around 5%.
Go green and invest in eco-initiatives with the full support and encouragement of Dominica's government.
As above, those who spend $200k on property can become citizens, allowing them to access 144 countries with no visa requirements.
Bonus benefit – Once a citizen you qualify to live and work in any of the 15 countries that are members of CARICOM (Caribbean Community ). You are creating a wealth of opportunities both in your personal and professional lives.
Dominica has transformed into a haven for families, where generations come together to create lasting memories on the shores. Set a course that ensures your journey of acquiring your perfect property is not only seamless, but enjoyable, and incredibly rewarding.
Practical Tip – Build relationships with real estate agents and individuals who have an intimate understanding of the market's intricacies. Their specialist knowledge will serve as a guiding light to the perfect property that aligns with your aspirations, helping you negotiate the best deal.
Consider a deeper understanding of the community by attending property expos and seminars. These gatherings offer opportunities to connect with fellow buyers, share experiences, and discover hidden gems that may have otherwise remained undiscovered.
When it comes to bidding farewell to your idyllic island haven, having a planned exit strategy can greatly impact the success of your transaction and leave you feeling satisfied.
Helpful Tip – Emphasize the qualities like awe-inspiring mountain or ocean vistas or convenient access to Dominica's wonders. These special features will attract buyers who are searching for something in their dream property.
In conclusion, Dominica isn't about property ownership. It's an invitation to embrace a way of life and experience change.
With its landscapes thriving market and commitment to sustainability, Dominica presents incredible opportunities for you to uncover and explore.
Are you prepared to embark on a journey, into the captivating realm of Dominica? Reach out to our team of experts today.
Inquire for More Information