Exploring Anguilla Real Estate: Your Guide to Finding the Perfect Property
Welcome to our comprehensive guide on Anguilla real estate. Whether you're looking for a luxurious beachfront villa or an affordable home, we've gathered all the essential information to make your property search a breeze.
Anguilla Real Estate: A Caribbean Paradise
Regarding the Caribbean property market, Anguilla stands out as a true paradise. A British overseas territory with around 15,000 residents, is seeing a post-Covid pandemic boom in the economy and real estate sales. With low crime, pristine beaches, stunning ocean views, and a thriving real estate market, it's no wonder buyers are drawn to invest in this tropical haven.
Anguilla's Residency by Investment program offers permanent residency to foreigners who invest at least $750,000 in Anguilla real estate. The Digital Nomad program, enabling travelers to work for three to 12 months, is another blessing to the real estate market after such turbulent times of late.
The Key to Successful Property Search
1. Anguilla Real Estate Listings: Your Gateway to Dream Properties
In our real estate listings, you'll find an impressive selection of Anguilla properties for sale. From beachfront estates to charming villas, we have the most comprehensive database of available homes.
When searching for Anguilla properties, buyers can explore a wide variety of options. The Anguilla housing market caters to different preferences and budgets, from luxury homes to affordable condos. Whether you're a potential homeowner, or an investor looking for investment properties in Anguilla, our up-to-date real estate listings in Anguilla are sure to help you find the perfect fit.
2. Tips for Buying Property in Anguilla: Making Smart Investments
Before making a decision, make sure you read our expert tips for buying property in Anguilla. Purchasing real estate abroad is a big decision, as well as a significant investment, so you need to be well informed.
While researching Anguilla real estate prices, you must take into consideration that the market can vary depending on the type of property you're looking for, as well as the location. There are many luxury homes in Anguilla with breathtaking ocean views, so naturally will have higher price tags.
Of course, If you're looking for more budget-friendly options, then our team of Anguilla real estate agents is always available to tailor personalized advice based on your individual needs.
3. Exploring Anguilla Neighborhoods: Finding Your Perfect Spot
With a charming mix of bustling hotspots and serene getaways, each neighborhood in Anguilla has its own appeal and unique features, so you must have the best information to make an informed choice.
If your perfect home is one of calm with fantastic scenery, then Anguilla Beachfront is the perfect solution. Wake up to the soothing sound of waves and enjoy the ultimate island lifestyle. Should you prefer a bustling social scene with easy access to amenities, consider properties in Anguilla within or close to urban centers.
4. Anguilla Real Estate Agents: Your Trusted Partners in Property
Finding the right real estate agent can make all the difference. Our list of the best Anguilla real estate agents will help you connect with professionals who truly understand the market and your needs.
When buying property as an expat, it's essential to work with an agent experienced in assisting foreign buyers. Look for the best real estate agents in Anguilla for expats who are fluent in multiple languages and have a solid understanding of the legal aspects involved.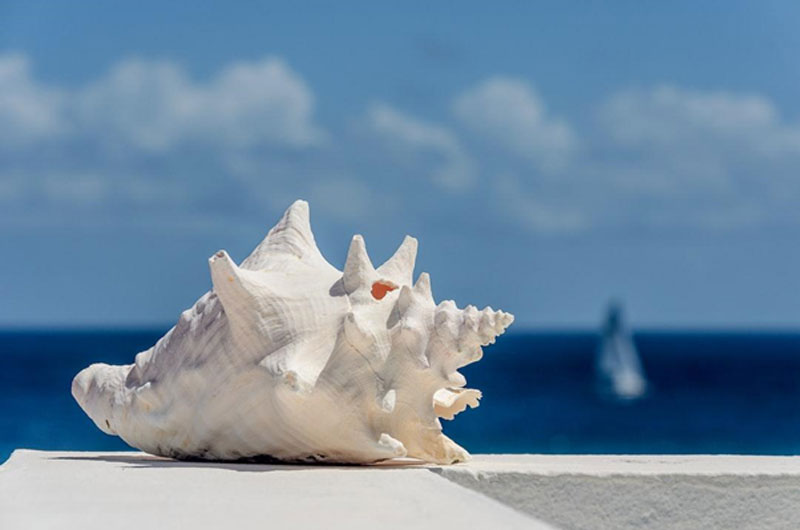 Tailoring Your Search for a Dream Property
1. Luxury Beachfront Properties for Sale in Anguilla: Embrace Serenity and Style
Indulge in the lap of luxury with our selection of beachfront properties. Wake up to breathtaking ocean views and experience the ultimate island lifestyle.
Investing in luxury beachfront properties for sale in Anguilla not only offers an exquisite living experience but can also be a wise financial decision. The demand for such properties remains steady, and they often serve as lucrative vacation rental property in Anguilla options when not for personal use.
2. Affordable Condos for Sale in Anguilla: Your Ticket to Paradise
Even on a budget, you can find your dream property. Explore our range of affordable condos and start your journey to owning a piece of paradise.
For those seeking a more budget-friendly option, affordable condos for sale in Anguilla provide an excellent entry point into the market. These properties offer a comfortable and convenient living space without compromising on the island's charm.
3. Guide to Relocating and Buying a Home in Anguilla: A Smooth Transition
Moving to Anguilla? We can help you navigate the relocation process while finding the perfect home that fits your lifestyle. Relocating to a new country involves various considerations beyond just finding the right property.
Our guide to relocating and buying a home in Anguilla takes care of all the areas you need, from local education and healthcare options to visa requirements.
4. Historic Properties for Sale in Anguilla: Embrace the Island's Rich Heritage
If you appreciate the more traditional architecture, we can introduce you to a curated choice of historic properties that tell the story of the island within their walls.
Owning a historic property in Anguilla gives you a part of the island's rich heritage, as many homes have been cautiously preserved to retain their colonial structure. Renovating houses in Anguilla is an art, maintaining historic integrity while featuring essential modern amenities.
So now you are one step closer to finding your dream property! This beautiful island has so much to offer, with the benefits of no direct taxation, low crime, and stunning views.
Contact us now to find your perfect home, be it a beachfront condo, or a luxury villa, start your journey with us and own a slice of Caribbean paradise.
Inquire for More Information