Discover Stunning Offers in Barbados Real Estate
Experience the enchantment of Barbados Real Estate on an island paradise where time slows down and your worries dissolve like morning mist.
Where pristine, white sandy beaches and turquoise waters welcome you to begin your life in paradise. Barbados offers much more than real estate; it provides a life of tranquility and comfort, infused with the vibrant colors of a tropical sunset. Let's explore the realm of Barbados real estate together and uncover opportunities for you, blending prosperity with the irresistible charm of island living.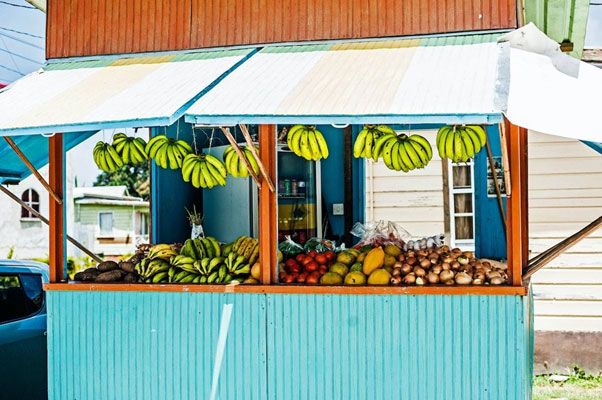 Why Invest in Barbados Real Estate in 2023?
1. Lucrative Rental Income
With the introduction of the 'Welcome Stamp' visa attracting nomads earning over US$50k a year, demand for Barbados Real Estate has soared. Many entrepreneurs have seen the benefits and flocked here to run their businesses online.
Say goodbye to property taxes! The government encourages and welcomes your investment. Through solid programs and regulations, they can ensure an efficient process. Engaging with a legal expert demonstrates your commitment to the island and greatly reduces any risks of deal complications.
Barbados's political stability is thanks to its democratic parliament. The government is committed to attracting wealthy foreign investors, by offering them appealing tax incentives. Despite the 2008 recession and the 2020 pandemic, property prices in Barbados have remained steady, making it an excellent choice for investment.
The island's pleasant weather, with 365 days of sunshine a year attracts tourists from around the world. Achieving occupancy rates should be a breeze.
Moreover, Barbados benefits from its location with must-see neighbors like Saint Lucia, Saint Vincent, and the Grenadines. Neighboring countries such as Trinidad and Tobago are well worth exploring. There are many convenient daily direct flights that connect Barbados to the UK ( 8 hours) the USA, and Canada.
5. Infrastructure & Healthcare
Barbados boasts an infrastructure with maintained telecom systems and roads. Utility rates are among the lowest in the region. It's worth noting that tap water in Barbados is safe for drinking purposes.
In terms of healthcare facilities, your private option is the Bayview Hospital. The Queen Elizabeth Hospital is government-run and has a 24/7 casualty department. It's essential to have insurance during your stay.
The beauty and allure of Barbados make it a sought-after destination that attracts both tourists and discerning investors. This stunning Caribbean island offers incredible scenery and breathtaking views.
Barbados actively welcomes investments by fostering an attractive environment conducive to growth. Don't forget about the tax advantages that come with owning real estate in Barbados. The absence of capital gains tax on property appreciation is a benefit. It's a testament to how Barbados prioritizes your prosperity and personal contentment.
Begin Your Journey to Owning Bahamas Real Estate
Our portfolio encompasses an array of options for those who seek the island's rich culture. For those seeking solace, Fitts Village and Sugar Bay offer havens connected to local treasures. Meanwhile, neighborhoods like Holetown and Bridgetown exude vibrancy and a coastal charm attracting families, night owls, and professionals.
Barbados beachfront condos are immensely popular due, to their vistas of the Caribbean Sea. Plantation-style estates scattered across the island captivate you with their charm and lush landscapes.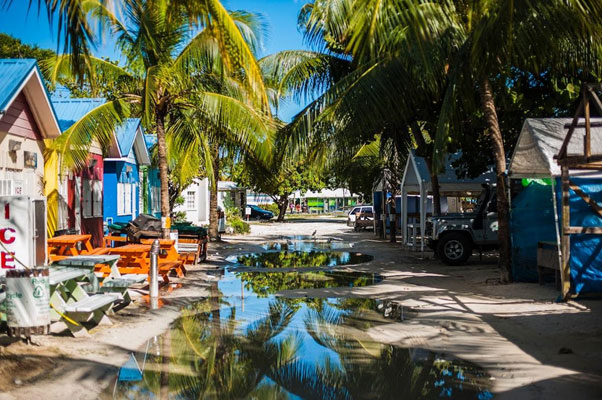 Managing Your Dream Property In Barbados
Embarking on a journey to secure your dream haven in Barbados is truly worth it when armed with insider knowledge. Our team of experts ensures that the process is smooth and hassle-free guiding you every step of the way. We understand the intricacies and ensure due diligence. Title searches and conveyancing are efficient and smooth.
Having a property management company by your side becomes crucial if you're venturing into vacation rentals or distant ownership.
Vacation Rentals in Barbados
A property management firm worth its salt protects your investment and also maximizes your rental potential. With the growing demand for vacation rentals in Barbados your property can become a consistent source of income. A haven for generating additional revenue.
Owning real estate in Barbados goes beyond the financial, it's a transformative experience. A chance to start anew while surrounded by the beauty of the Caribbean.
Start Your Journey with Us, Today!
Barbados is the perfect destination for retirees in search of their dream homes, and investors seeking opportunities. If you're a digital nomad looking for a tropical haven to live your dream your search may just end here. White sandy beaches and warm smiles from locals will capture your heart.
Contact us now and start your journey to Barbados, where each morning brings possibilities and every sunset tells tales of dreams turned into reality.
Inquire for More Information