Buying, Investing, and Exploring Luxurious Aruba Real Estate
A Tropical Paradise for Property Enthusiasts: Welcome to Aruba Real Estate.
Are you ready to embark on a journey to paradise and secure your own slice of heaven? Boasting stunning beaches, vibrant culture, and irresistible charm, Aruba is not only a sought-after travel destination but also a real estate hotspot.
Exploring the Aruba Real Estate Market
The market is flourishing due to its tourism industry and investor-friendly policies. Local experts suggest that there has been an increase in demand for vacation homes and rental properties. Eagle Beach, known for its sands serves as an excellent example of this trend. Smart investors are taking advantage of the growing desire for getaways by transforming these properties into sources of income through vacation rentals.
Investing - A Lucrative Venture in Paradise
Aruba offers a fusion of beauty and stable economic growth making it an enticing prospect for investment. Investing in Aruba condos can yield impressive returns thanks to the influx of tourists to the island. Not only does investing in Aruba estate offer fantastic financial rewards but it also provides an opportunity to own a piece of paradise.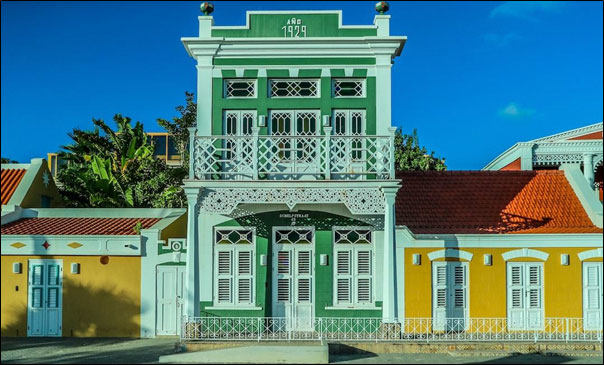 Buying Property in Aruba - Your Dream Home Awaits
Imagine waking up to the sound of waves steps away from your front door. Your dream of owning a condo or spacious villa can easily become a reality with the range of homes for sale in Aruba.
Many foreign investors love Aruba's laid-back lifestyle and tranquility. With research and the assistance of a real estate agent, you can find your dream home in a charming neighborhood close to popular attractions.
Beachfront Bliss: Exploring Aruba's Luxury Properties for Sale
For those seeking luxury, Aruba offers a selection of properties that epitomize opulence. These grand estates not only offer incredible views but also feature world-class amenities, private pools, gourmet kitchens, and unique design elements.
If you prefer hassle-free ownership and a vibrant community, then condos in Aruba present a stylish living option worth considering. The condo market, in Aruba offers a range of options for budgets providing living spaces in desirable locations. Living in a condo allows you to enjoy the beauty of Aruba without the worries of maintenance, creating a stress-free paradise.
Navigating the Neighborhoods: Best Places to Buy Property in Aruba
Arubas neighborhoods each possess their unique charm. Palm Beach is renowned for its atmosphere and abundance of entertainment options, making it perfect for those seeking a lifestyle. On the other hand, Oranjestad's historic district offers a blend of culture and convenience. We recommend exploring these neighborhoods to find the one that aligns with your preferences and lifestyle.
Assisting Your Journey; Real Estate Agents and Services in Aruba
Navigating the real estate landscape in Aruba becomes much easier with the help of agents. Not do we possess knowledge about the market but we also understand the intricacies involved in property transactions within Aruba. Our expertise allows us to uncover gems and assist you throughout the negotiation and purchasing process.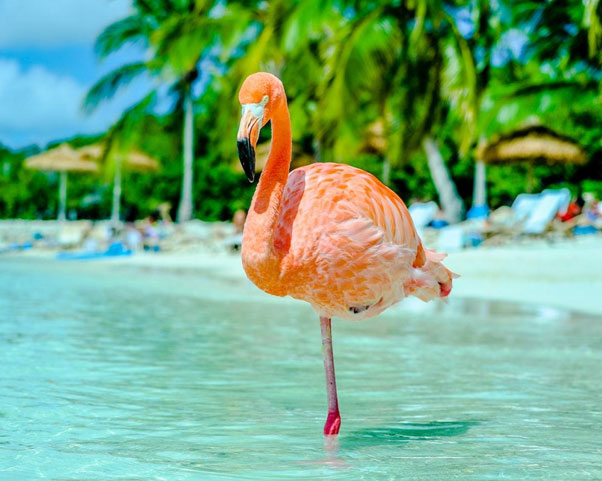 Aruba Property Management and Legal Assistance
Owning property in Aruba often involves managing rentals or handling maintenance, from afar. This is where property management services come into play offering useful assistance.
Property managers in Aruba offer a range of services to meet all your needs; from communicating with guests to organizing cleaning services. This ensures you can enjoy your investment without any worries. Consulting with Arubas real estate experts for specific advice guarantees a secure property transaction process.
Your Private Retreat in Paradise - Aruba Vacation Homes and Rentals
Who wouldn't desire a vacation home nestled amidst beautiful tropical gardens? It provides an escape, from the hustle and bustle of life. Aruba's vacation homes offer a retreat whether you seek solitude, or quality time with loved ones. Transform your Aruba vacation home into a sanctuary of core memories with family and friends.
Renting in Aruba: Tips and Tricks for a Seamless Experience
If you're not ready for full-time ownership yet, renting out your Aruba property can be an excellent financial decision. Investing in a furnished vacation rental can generate an impressive income. Consider partnering with a property management service to handle your bookings, check-ins, and cleaning. Remember that in today's world of social media and Airbnb, providing personalized touches and local recommendations can lead to rave reviews and repeat bookings.
Unveiling the Potential; Investment Opportunities, in Aruba Real Estate
Aruba's real estate market extends beyond properties; it also offers enticing prospects for commercial real estate investment. Both locals and tourists seek shopping experiences and dining establishments, which makes investing in Arubas properties a promising venture. Adding properties in Aruba to your investment portfolio can yield high returns while contributing to the growth of the island.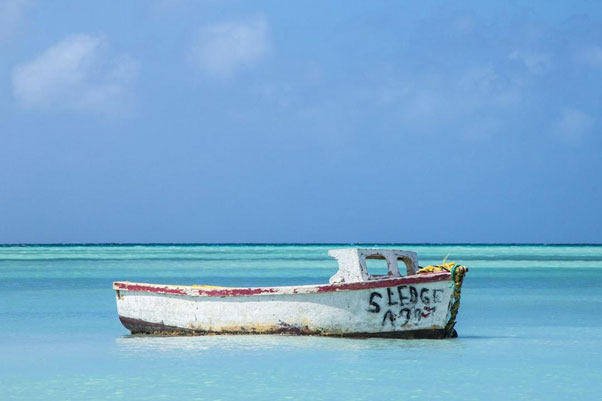 Weighing the Pros and Cons of Owning Property in Aruba
Like any investment, owning real estate in Aruba has its advantages and disadvantages. On the one side owning property in Aruba gives you a piece of paradise, potential rental income, and an escape from winter. However, there are considerations to make such as property management, local regulations, and fluctuating demands. Seeking advice from experts and understanding the intricacies of property ownership can help you make informed decisions.
Exploring Aruba Land and Commercial Real Estate
Are you fascinated by the idea of building your retreat? The land market in Aruba provides an opportunity for creating your dream property. Whether it's a villa, a boutique hotel, or a conscious eco-lodge the possibilities are limitless. Developing properties that respect Aruba's beauty not only enhances its allure but also appeals to eco-conscious travelers.
Thriving Business Ventures; Exploring Arubas Commercial Real Estate Scene
Aruba'sArubas vibrant economy and flourishing tourism industry have resulted in a booming real estate sector. From picturesque waterfront restaurants to sleek office spaces, the island offers commercial properties that provide exciting opportunities to tap into its lively business landscape. Aruba's commercial real estate scene is a melting pot of cultures and innovative ideas, making it an ideal destination for launching groundbreaking ventures.
Navigating Aruba Property Regulations and Taxes
Before immersing yourself in Aruba's real estate market, it is crucial to have an understanding of the tax implications involved. Aruba enforces property transfer taxes annually so it is essential to acquaint yourself with these obligations and seek expert guidance for ensuring compliance. Effective tax planning can optimize your investment returns while also mitigating issues that may arise in the future.
Navigating Aruba's Property Regulations and Documentation
Investing in real estate within Aruba necessitates familiarity with the procedures and documentation requirements associated with such transactions. Our team can offer assistance throughout this process guaranteeing transactions while ensuring adherence to local laws. Due diligence requires an attorney to perform title searches, review contracts, and protect your interests throughout a secure and hassle-free property transaction.
Aruba Real Estate: Analyzing Market Trends and Future Outlook
Aruba's real estate landscape remains dynamic as it continuously evolves under the influence of trends and local dynamics
The demand for properties and accommodations suitable for nomads and developments focused on wellness is increasing. The real estate market in Aruba reflects the changing preferences of buyers. Staying updated about these trends allows investors to take advantage of emerging opportunities.
The Future of Aruba Real Estate: Forecasts and Predictions
Looking into the future of Arubas estate there is promise as it continues to attract investors. Experts in the industry predict growth in vacation rentals, sustainable developments, and unique accommodations that provide experiences. The combination of luxury, sustainability, and cultural authenticity found in Aruba real estate options attracts a range of property enthusiasts.
Conclusion: Embracing Aruba Real Estate
When considering Aruba real estate it's important to remember that owning a piece of paradise goes beyond financial gains. It also offers an opportunity to build connections, create memories and immerse yourself in the Aruban lifestyle. Whether you're looking for an escape, an investment choice, or both, the Aruba real estate market provides countless possibilities for you.
Inquire for More Information